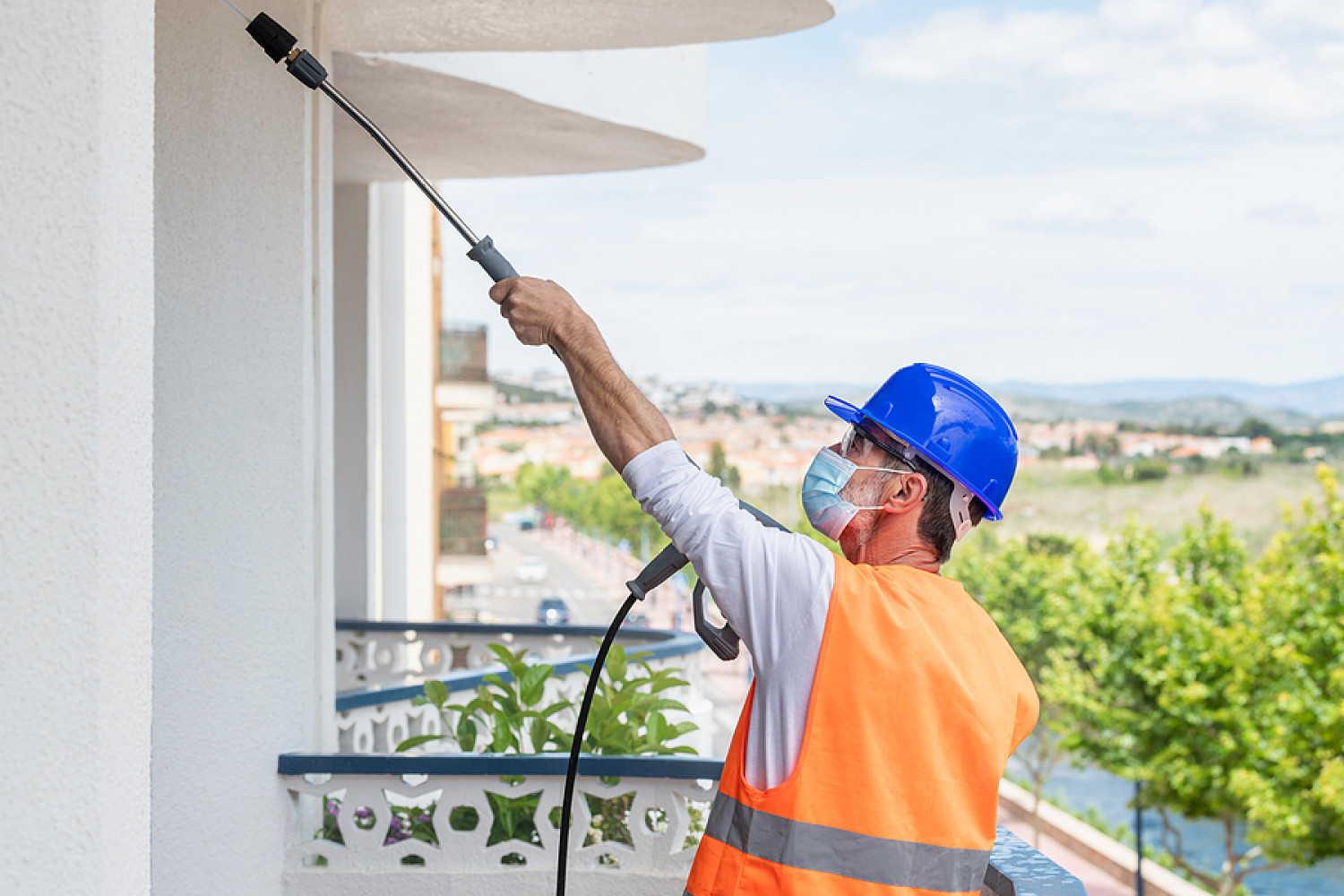 Don't Settle for Dirty Equipment, Vehicles and Properties in Victoria, TX
Get concrete cleaner, fleet washing detergents and degreasersv
Dirty equipment and stained concrete won't make a great first impression on visitors. That's why High Pressure Cleaning Solutions, LLC sells a wide variety of detergents from top brands like Kärcher. If your construction vehicle or equipment in Victoria, TX is splattered with caked-on mud, choose an effective pressure washer detergent. If your driveway has taken on the color of the oil that's been dripping on it, you'll need a concrete cleaner to remove those stains. And finally, if your service fleet is covered in crud, you'll want to lay in a supply of 701 degreaser, 555 car wash and aluminum brightener products.

All of our concrete cleaners, detergents and degreasers come in 5-gallon containers. To inquire about purchasing larger quantities, call 361-573-7436 now.
learn more
Learn about our detergent options
Not sure which pressure washer detergent you'll need to clean your vehicle, machinery or trailer? Luckily, we're here to help you find the right solution for your needs.

Our detergent options include:


Heavy Equipment Detergent - a safe detergent that can be used on any surface
Fleet Wash Detergent - a mild detergent that cleans cars, trucks and buses, plus equipment and tools
Quick-Release Detergent - a concentrated detergent that's used to remove dirt, grime, grease and road film from vehicles quickly
Fleet Machine and Heavy Equipment Degreaser - an extra powerful cleaner that's used on heavy equipment, over-the-road vehicles and off-road machinery
Heavy-Duty Brown Degreaser - an aggressive detergent that removes daily coatings of oil, light grease, sand, mud and road film from heavy-duty machinery
Fleet Aluminum Brightener - an extra-strength, acid-based detergent that cleans non-polished aluminum tanks, trailers and wheels, and preps aluminum to be painted
We also offer pressure washer detergents that are ideal for power washing around homes and shops. Use this detergent to clean your siding, deck, driveway or roof.
If you have questions about our products, don't hesitate to ask us. Call today.
HPCS "701" Degreaser Concentrate
Concentrate Mix - Heavy duty cleaning mix 1 Gallon to 30 Gallons of
water. For light cleaning mix 1 Gallon to 60 Gallons of water.
Spray on then rinse or wipe off.
Formulated to work on heavy soil, grease, grime, and stains.
Sold in 5 Gallon Pale and 55 Gallon Drum
HPCS "555" Car Wash Concentrate
Concentrate Mix - Manual car washing, 1 Ounce to 1 Gallon of
water.
Concentrate Mix - Automatic car washing, 1 Ounce to 5 Gallons of
water.
Removes dirt, grease, road film with a minimum of effort will not
harm automobile and truck finishes.
"555" Car Wash is non-streaking and is free rinsing therefore
chamois or wiping dry is not necessary.
Sold in 1 Gallon Jug, 5 Gallon Pale, and 55 Gallon Drum
Concentrate Mix = 1 Gallon of Aluminum Brightener to 10 Gallons of
water,
Apply to surface with pump up sprayer, allow to dwell 2-3 minutes
and rinse thoroughly. Do not allow it to dry on the surface without
rinsing.
Cleans and brightens aluminum, economical dilution rate.
Sold in 1 Gallon Jug, 5 Gallon Pale, and 55 Gallon Drum